My Budget Book App Review: A Comprehensive Budgeting Tool for All Your Financial Needs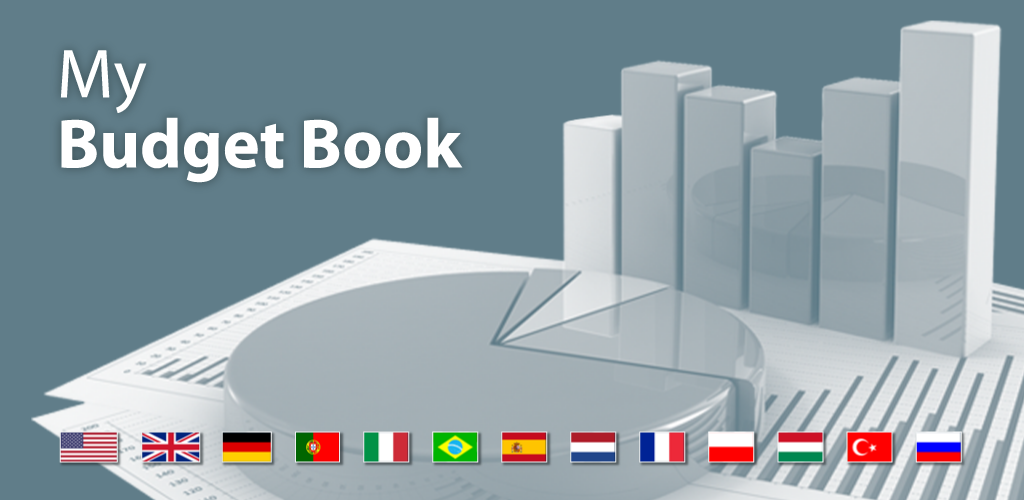 Welcome to our in-depth review of the My Budget Book app! In this article, we will delve into the various features and functionalities offered by this powerful budgeting tool. Whether you are a seasoned budgeting pro or just starting out on your financial journey, My Budget Book is designed to assist you in managing your expenses, tracking your income, and achieving your financial goals.
Intuitive User Interface
The first thing that strikes you when using My Budget Book is its intuitive user interface. With a clean and clutter-free design, the app provides a seamless user experience. The main screen presents a clear overview of your financial situation, displaying your current balance, income, and expenses in a visually appealing manner.
One of the standout features of My Budget Book is its easy-to-use navigation system. With just a few taps, you can access various sections of the app, including expense tracking, income management, and budget planning. This user-friendly interface ensures that even novice users can quickly get up to speed with the app's functionalities.
Comprehensive Expense Tracking
Managing expenses is a crucial aspect of budgeting, and My Budget Book excels in this area. The app allows you to effortlessly track your expenses by categorizing them into customizable expense groups. Whether it's groceries, transportation, or entertainment, you can easily assign each expense to the relevant category.
Moreover, My Budget Book enables you to set budget limits for each expense category, ensuring that you stay on track with your spending goals. The app provides detailed graphical representations of your expenses, allowing you to visualize your spending patterns over time.
Another convenient feature of My Budget Book is its ability to import and export data. You can effortlessly import your bank statements or credit card transactions into the app, eliminating the need for manual data entry. This feature not only saves time but also ensures the accuracy of your expense records.
Effortless Income Management
In addition to expense tracking, My Budget Book offers comprehensive income management capabilities. The app allows you to record your income from various sources, such as salaries, investments, or side hustles. You can set up recurring income transactions, ensuring that your income is automatically updated on a regular basis.
With My Budget Book, you can also track multiple income accounts, making it easy to distinguish between your various income sources. This feature is particularly useful if you have multiple streams of income or manage finances for a household with multiple earners.
Similar to expense tracking, My Budget Book provides graphical representations of your income over time, allowing you to analyze your income trends and make informed financial decisions. The app also generates detailed income reports, giving you a comprehensive view of your financial situation.
Effective Budget Planning
Creating and sticking to a budget is a fundamental aspect of financial management, and My Budget Book simplifies this process with its comprehensive budget planning tools. The app allows you to set up monthly, weekly, or even daily budgets for specific expense categories.
My Budget Book provides accurate budget calculations, taking into account your income, expenses, and savings goals. The app notifies you when you exceed your budget limits, helping you stay disciplined and avoid overspending. The ability to customize budget periods and categories provides flexibility, catering to individual financial needs.
Furthermore, My Budget Book allows you to view your budget history, making it easy to track your progress over time. Budget reports provide a clear overview of your budgeting habits, enabling you to make necessary adjustments and optimize your financial plans.
Goal Tracking and Savings Planning
My Budget Book goes beyond basic budgeting and offers a goal tracking feature to help you achieve your financial objectives. Whether you are saving for a vacation, a new car, or an emergency fund, the app allows you to set specific savings goals and provides visual progress indications to keep you motivated.
The savings planning feature in My Budget Book is particularly helpful for long-term goals. The app enables you to set target amounts and deadlines, calculates the required savings per month, and tracks your progress towards achieving each goal. This feature empowers you to plan for the future and make proactive financial decisions.
Data Security and Privacy
In today's digital age, data security is of utmost importance, and My Budget Book understands this concern. The app prioritizes the security and privacy of your financial information by implementing robust encryption measures. Your data is stored locally on your device, ensuring that you have full control over your sensitive financial data.
My Budget Book does not require any account registrations or cloud storage, further enhancing the privacy of your data. The absence of cloud storage ensures that your financial details stay solely on your device, safeguarding against potential security breaches or unauthorized access.
Conclusion
Overall, My Budget Book is a comprehensive budgeting app that offers a wide range of features and functionalities to help you manage your finances effectively. With its intuitive user interface, extensive expense tracking capabilities, powerful income management tools, efficient budget planning features, and goal tracking options, the app equips you with all the necessary tools to take control of your financial journey.
Whether you are a student, a working professional, or a retiree, My Budget Book caters to all demographics and financial backgrounds. By leveraging the power of technology, this app simplifies the often complex task of budgeting and empowers you to make informed financial decisions.
About Author